Welcome to Joshua Tree Running Company! My name is Deni Ewell.
I spent my childhood in the Midwest, growing up as a heavier kid with unhealthy eating habits. I participated in a variety of sports, but never really excelled at any of them. When I was 19, I followed a dream to move to Arizona to make a fresh start…
Every runner is unique.  As a coach, my goal is to create a personalized training plan based on your fitness level, your lifestyle and time commitments, and your goals.
Are you ready to dive into your first triathlon, or maybe you are ready to test your endurance and go the distance in an Ironman event?
Creating a balance between health, fitness, family, friends, careers, and the everyday grind can definitely be a challenge.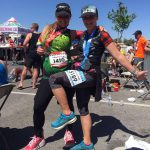 "My experience with JTRC has been the best! Not only is Deni a motivating and knowledgeable coach, but she helped me to set and achieve goals I didn't even know I had!"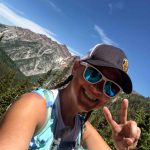 "Deni has been an amazing coach, friend, and support. I told her my goal of BQ'ing and she has put together a detailed training plan for me."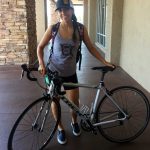 "Having Deni as my coach has been a dream come true! Her weekly schedules are consistent and always thoroughly explained so I was never surprised or taken off guard by what training I was doing each day."